SECTION FIVE:
panel 23 innovation (you are here!)
Innovation shows two groundbreaking establishments and highlights the creativity and foresight of individuals:
Real Goods (left) and Ukiah Brewing Company (right).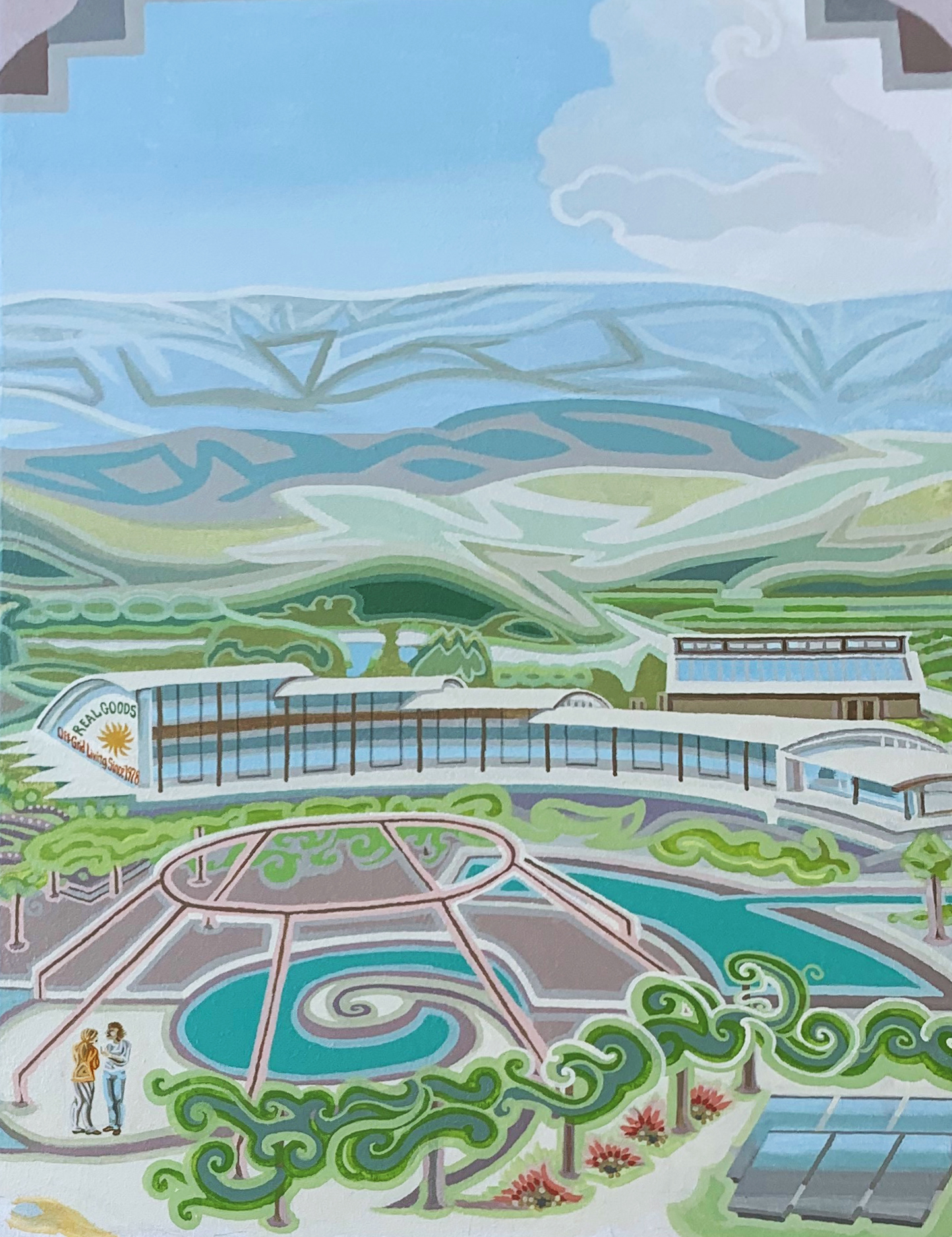 At the base of the panel you see a young computer coder working from home (notice the bare feet, working on his bed!) He has had a breakthrough with the app he is creating. The model was my son Ian Sinnott, an independent coder and entrepreneur.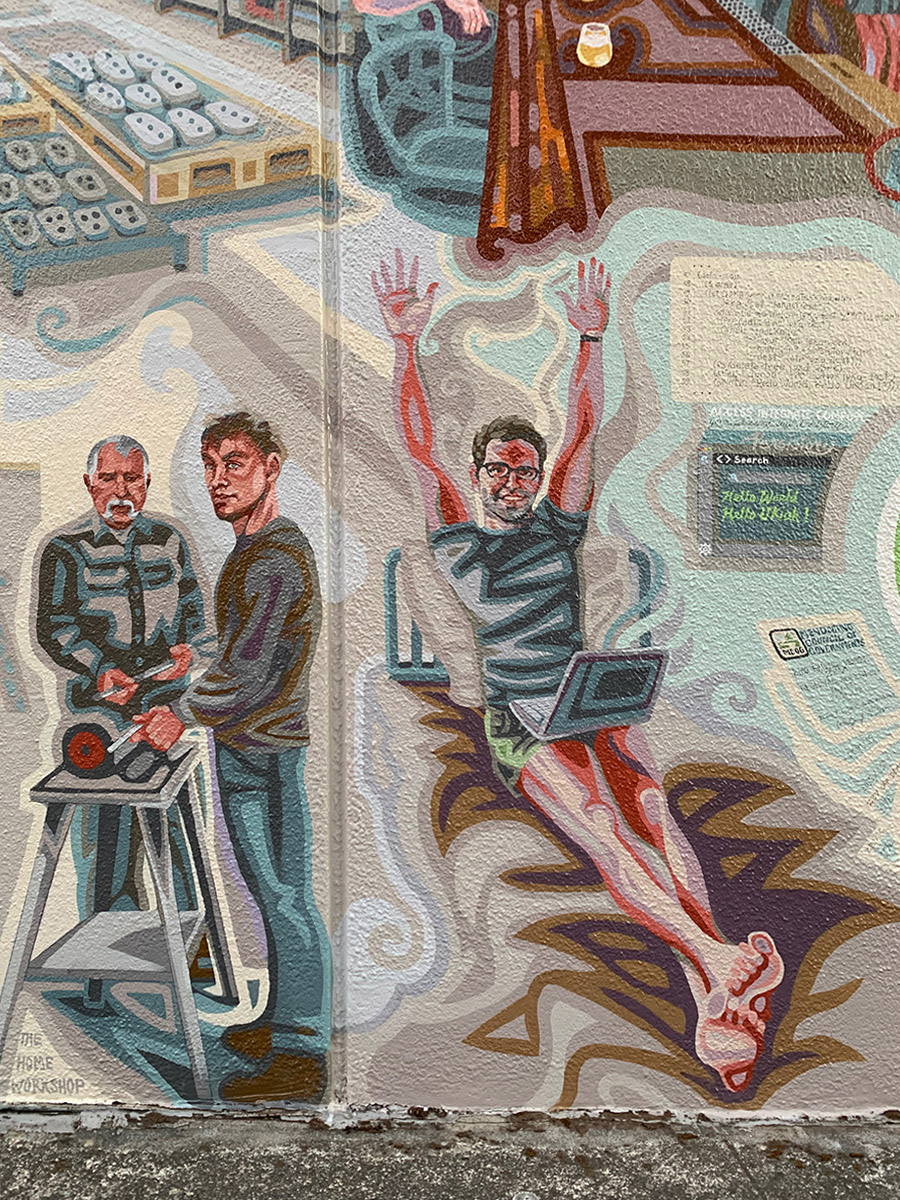 It worked out perfectly that Ian is painted right next to his brother Adrian, the young man working in his home workshop.
Page under construction. See more on SECTION FIVE
Back to overview of SECTION FIVE