How to reach me and how to find the mural!
The mural is on the north wall of the Ukiah Valley Conference Center, downtown at 200 S. School St, Ukiah, CA 95482.
Lauren Sinnott
PO Box 921 Point Arena, CA
Please note, the extensive website you are visiting right now is the digital home of the mural. But some of the rest of my work can be seen at www.artgoddess.com which has a lot of beautiful, ornate pieces – please look at it! But until I modernize that site, the mural will be here, at another truly awesome website name I scored, www.historymural.com.

Lauren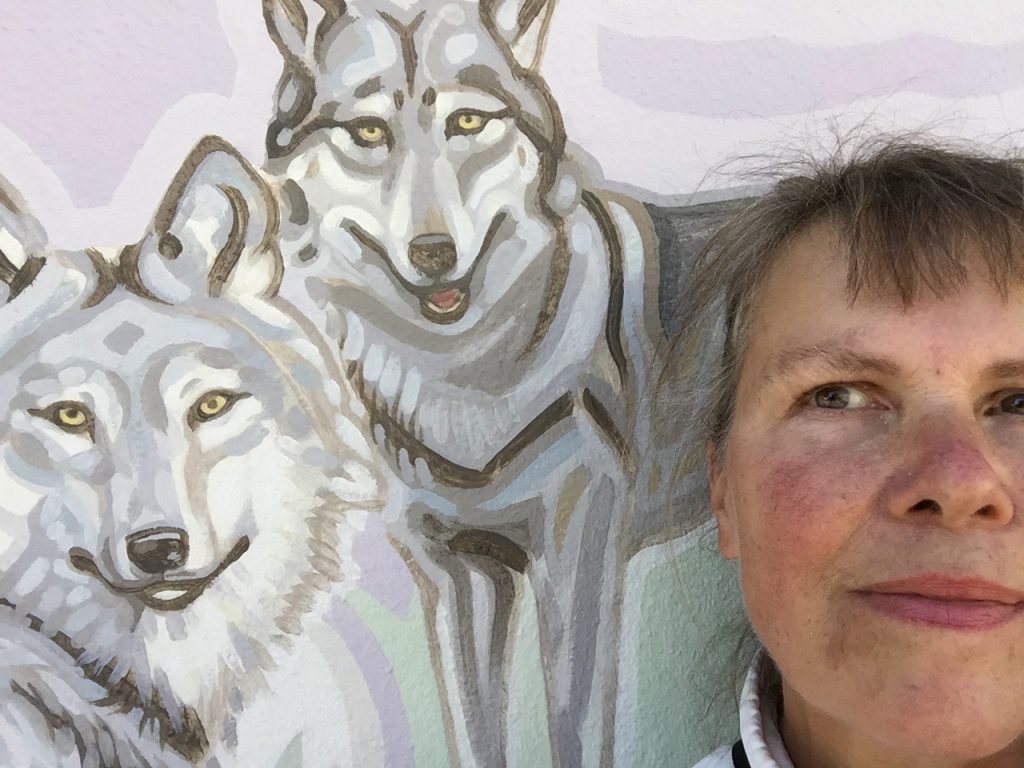 Find out why this is the coolest project I have ever undertaken!
The "Coolest project" page tells about the nuts and bolts of this project, part of which is money. It presents the context of my GoFundMe campaign.