This mural depicts the seven regions of Mendocino County, each with an iconic animal, tree and building. The county is tipped on its side, with the ocean at the bottom and distant mountains and sky at the top.
Commissioned by the Community Foundation of Mendocino County, it is located in the organization's main hall.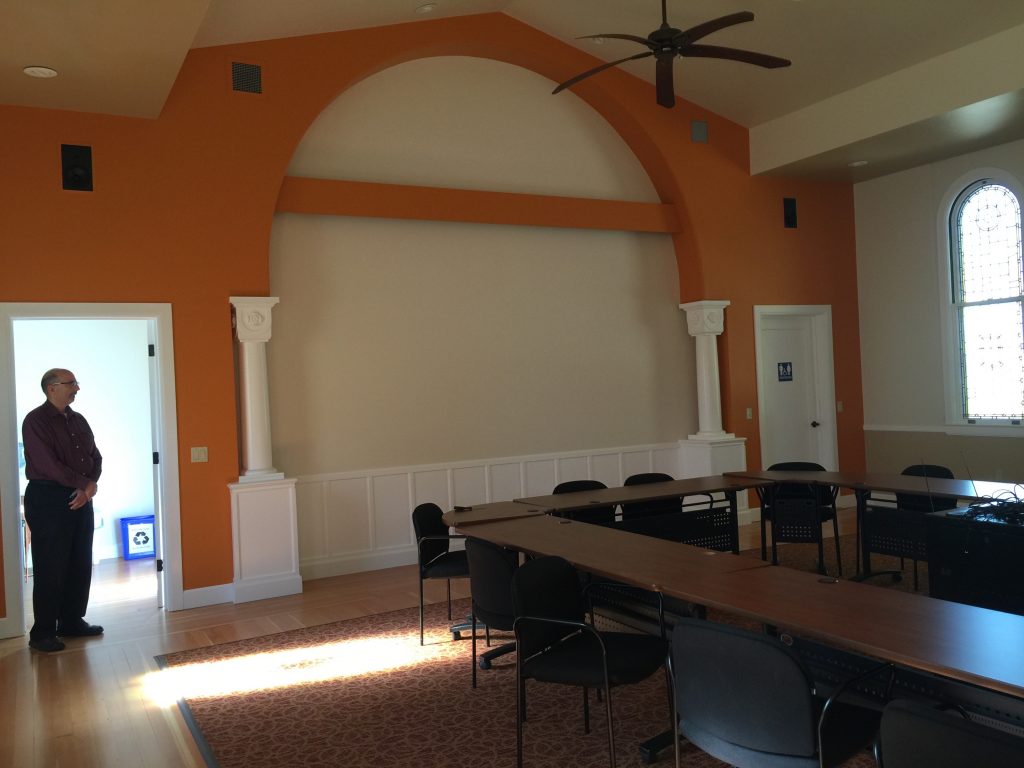 I used Google earth to correctly portray geographical features seen from a birds eye view. This concept really didn't allow for the portrayal of people – they would just be too small. But they got to leap into my huge history mural right across the street!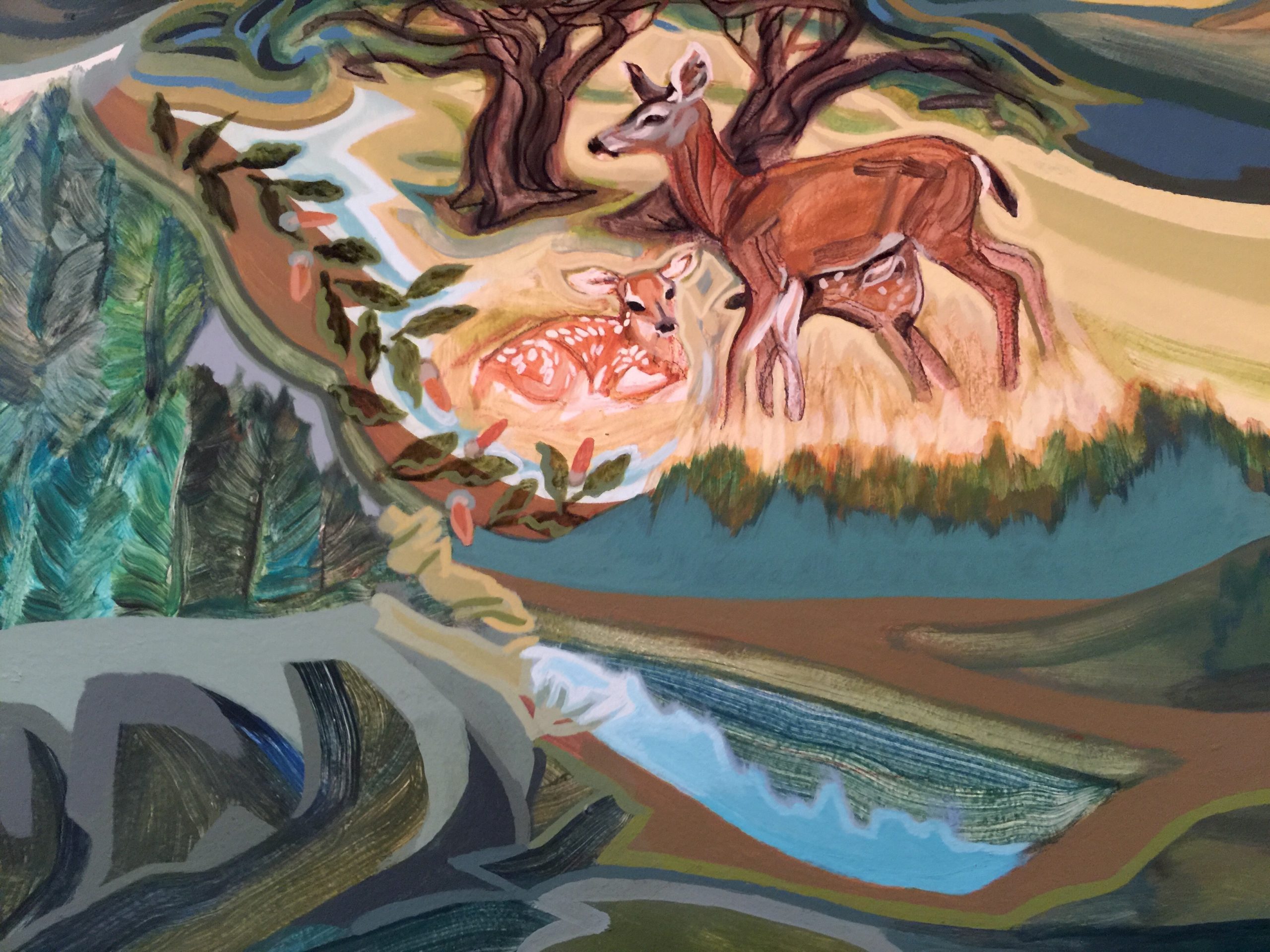 In the image below, the seven regions and important elements are identified. Click on it to see it in full detail!
This page will be expanded soon to show all of those elements!