The forest is the church.

Finnish saying
The Finnish people and their descendants here had a strong connection with nature.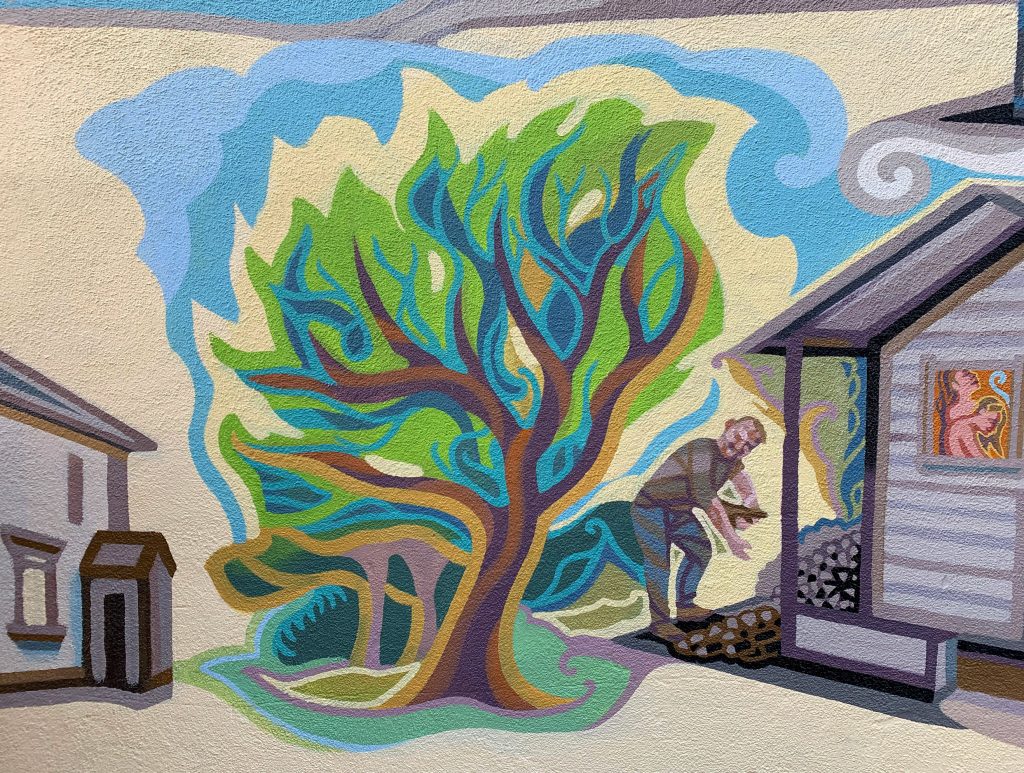 The snow-covered evergreens give rise to ice fog, composed of tiny ice particles instead of water droplets suspended in the air. The word SUOMI means "Finland" in Finnish. The symbol is a hannunvaakuna for good fortune.
Finland is portrayed on the wall's upper left. In the opposite corner is northern California, with its ridges and redwoods turning coastal fog into rain.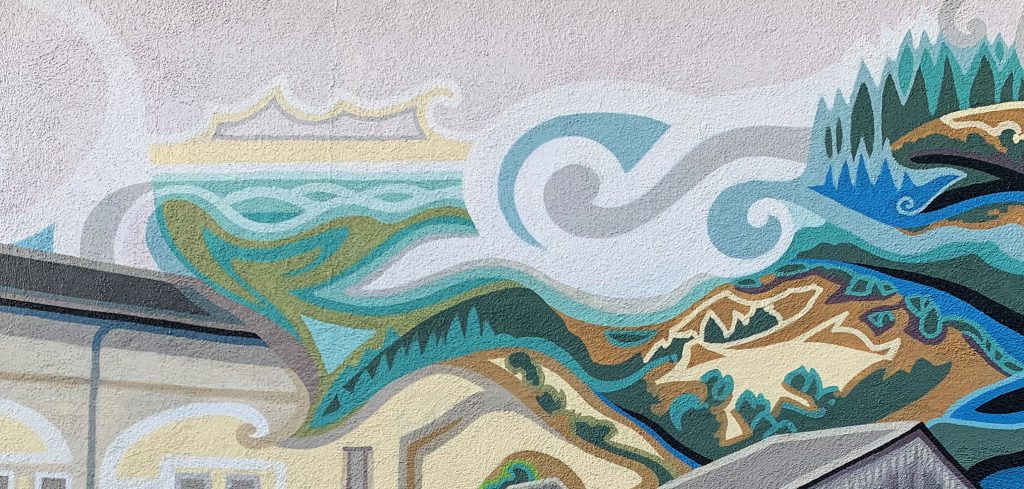 This classic Mendocino coastal landscape is accompanied by another hannunvaakuna. The painted landscape is based on images from the Sointula commune.
At the center of the many structures stands a vibrant madrone tree, illustrating living nature all around us.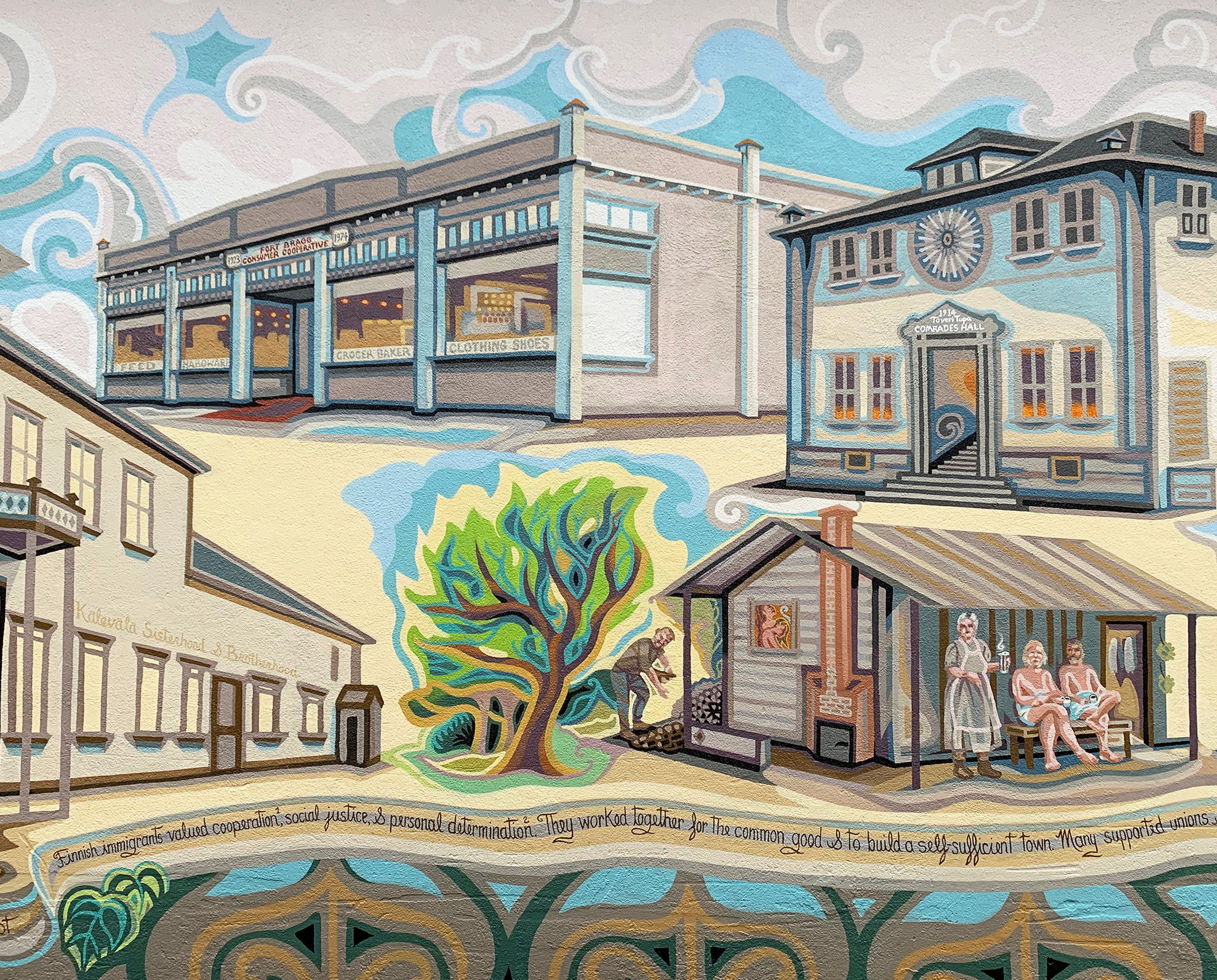 The wild curling clouds in the sky spanning the top of the mural and the repeating pattern across the bottom represent the natural world that sustains us all.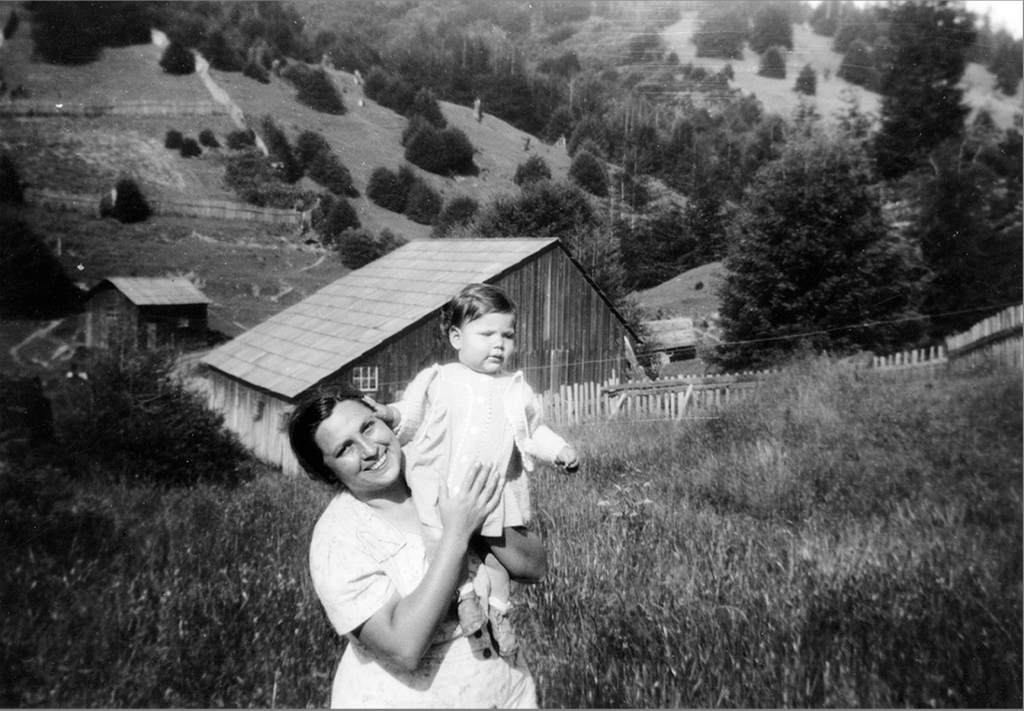 See more on the families page.